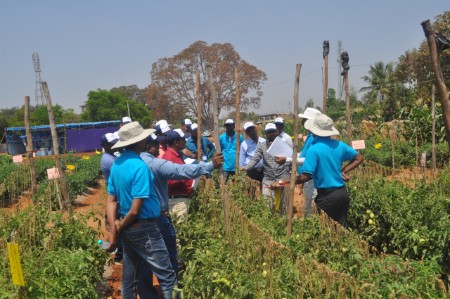 At United Genetics, our vision is to be one of the world's best vegetable seeds company with innovative products and minds.  We ensure our efforts are always abide by the United Genetics Key Principles:
New Ideas for Better Seeds

Ensuring that our products quality comes before profit

Commitment to Kagome, our parent company, of being true to nature
The motto of United Genetics is "New Ideas for Better Seeds" reflects our focus and commitment to our customers to continuously reinvent ourselves and the industry by offering unique and improved products.
This means that all of us are here to innovate the trade, not only with the creation of increasingly better hybrids, but also in the way we pack and distribute seed, work with our distributors, and present our company and our products.
The strength of United Genetics derives from the continuous effort to keep all our operations simple involving two levels of management, so that communications are clear and decisions are fast and the implementation is followed very closely.
Our sales teams are highly experienced in the trade and technically prepared to represent the company and the products. Collectively with our partners, we understand that only by constantly delivering through high quality and better products, we can guarantee business growth.  Towards that goal, we are keeping our business aggressive and competitive at all times.
We develop and sell various vegetable seed products but specialize in  processing tomato, fresh market tomato, melon, watermelon, squash, hot pepper, sweet pepper and cucumber, We focus our traditional breeding programs in these vegetable crop segments.  In addition, we have regional breeding and partnerships to develop products in onion, okra, artichoke, eggplant and sweet corn.  All products are produced and maintained with maximum attention to quality.
About Kagome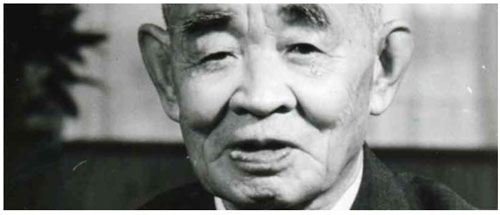 In 1899, over a century ago, Kagome's founder Ichitaro Kanie, first succeeded in cultivating tomatoes in Japan. In 1903, he started production of Tomato Sauce (currently called Puree). His success led to establishment of Kagome Co., Ltd. Of Japan which has since grown to become the largest producer of Japanese tomato products and a major producer of other fruit and vegetable foods. For details about Kagome, Please visit http://www.kagome.co.jp/english/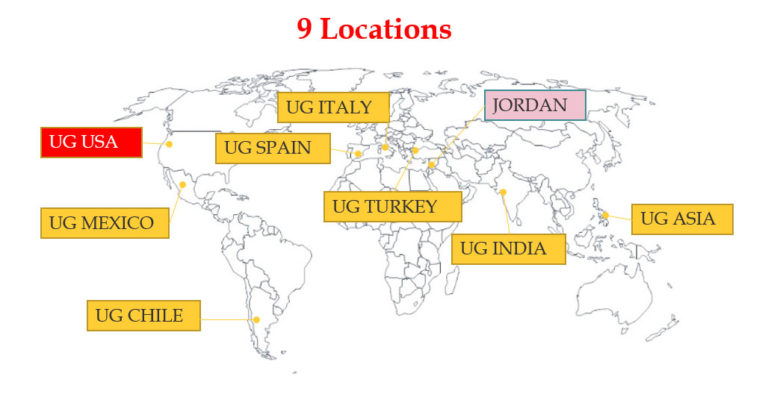 United Genetics has been in existence since 1990 with headquarters in Hollister, California.
What began as a humble family-owned seed company quickly grew into a network of sister companies. In 1995 United Genetics Italy was founded.  Located in Parma, United Genetics Italy is responsible for the distribution of our products in Italy, Greece and other countries of the Mediterranean basin, and beyond.
In 2002, United Genetics Chile Ltda was established to facilitate the activities during off season and to market directly our best hybrids in the South American markets.
United Genetics India Pvt. Ltd. started operations in 2003 as an independent company licensed by United Genetics Seed Co. to handle all its interests in India and the neighboring countries.
In 2010 UG Asia, located in the Philippines was established.
In 2013 a new chapter of the United Genetics story began when Kagome, one of the best known Japanese food companies, invested in United Genetics.
2015 saw the acquisition of a company in Turkey which became UG Turkey
In 2016 we established UG Mexico and an office and a station in Jordan  to better serve our customers in the Middle East.
In 2016 United Genetics was fully integrated as subsidiary of with Kagome and acquisition of UG Spain. This was followed by acquisition of Akira Seeds in 2017, who became Unigen Spain. Our merger and acquisitions further expanded the United Genetics network and gives us a greater opportunity to better serve our customers to deliver the highest quality of seeds.
Our mission is that United Genetics will always deliver high quality seeds of the highest value to our customers. Our core strategies for pursuing our mission:
Focus on processing tomato, fresh market tomato, hot pepper, sweet pepper, watermelon, melon, squash, and cucumber.
Invest in core research & development at the same time optimizing seed production capabilities towards continuous improvement in reliability and quality of our supply.
Global Centre of excellence for

quality production

Breed Innovative products

having resistance and quality traits

A leading organization in

Indian vegetable seed market
At United Genetics, our vision is to be one of the world's best vegetable seeds company with innovative products and minds. We ensure our efforts are always moving forward by following the United Genetics Key Principles:
New Ideas for Better Seeds Read more...
UNITED GENETICS INDIA PVT LTD.
#328, 2nd Floor,
Aditya Arcade, 3rd 'A' Cross HIG,
A-Sector, Yelahanka New Town,
Bangalore - 560 064
Tel: +91-80-2846 1729