The company has an extremely strong R&D backing of United Genetics Seed Co. Hollister, California, USA which has several very senior & experienced Vegetable Breeders in its fold.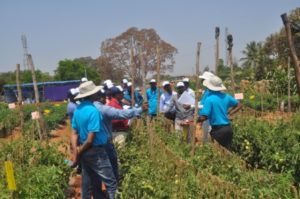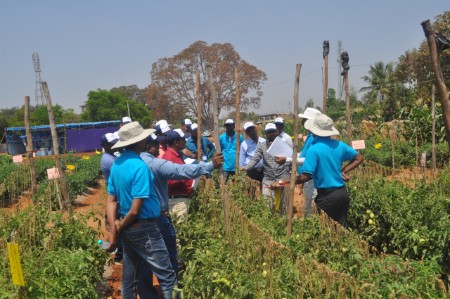 The main R & D activity is based in California, USA. In addition a modest R & D activity has been started in Bangalore as well. The Scientists in Bangalore are working in co-ordination with the Elite Research Team in California, USA. Our Company in the USA is spending around US$ 2.5 MILLION annually on R&D alone.The main thrust in India will be on the following crops: Tomato, Water Melon, Musk Melon, Pepper, Okra, Egg Plant, Cucumber, all Gourds, & Papaya etc..The Company is very strong in Tomatoes, and we are breeding material with resistance to all major diseases including TYLCV, BW, and Nematodes etc. We have wide range of Musk Melon & Water Melon Hybrids suitable for different climatic zones of the country, with emphasis on shelf life and TSS (Sugar content). The company is carrying out all the evaluation and breeding activities at the R & D center at Bangalore. We will be focusing in depth with regard to the Papaya breeding programme, which is going in full swing, with emphasis on development of Papaya Hybrids resistant to ring spot viruses. The R&D in India consist of experienced breeders and are continuously guided by senior breeders in USA and eminent retired Indian scientists like Dr Muniyappa and Dr Arvind A Deshpande.
At United Genetics, our vision is to be one of the world's best vegetable seeds company with innovative products and minds. We ensure our efforts are always moving forward by following the United Genetics Key Principles:
New Ideas for Better Seeds Read more...
UNITED GENETICS INDIA PVT LTD.
#328, 2nd Floor,
Aditya Arcade, 3rd 'A' Cross HIG,
A-Sector, Yelahanka New Town,
Bangalore - 560 064
Tel: +91-80-2846 1729